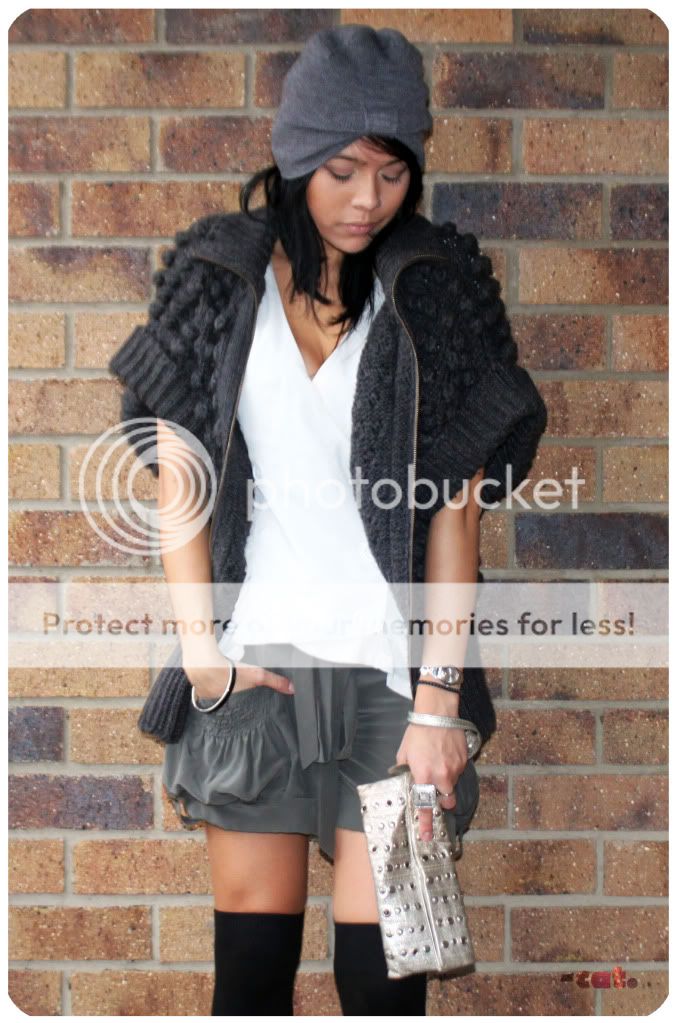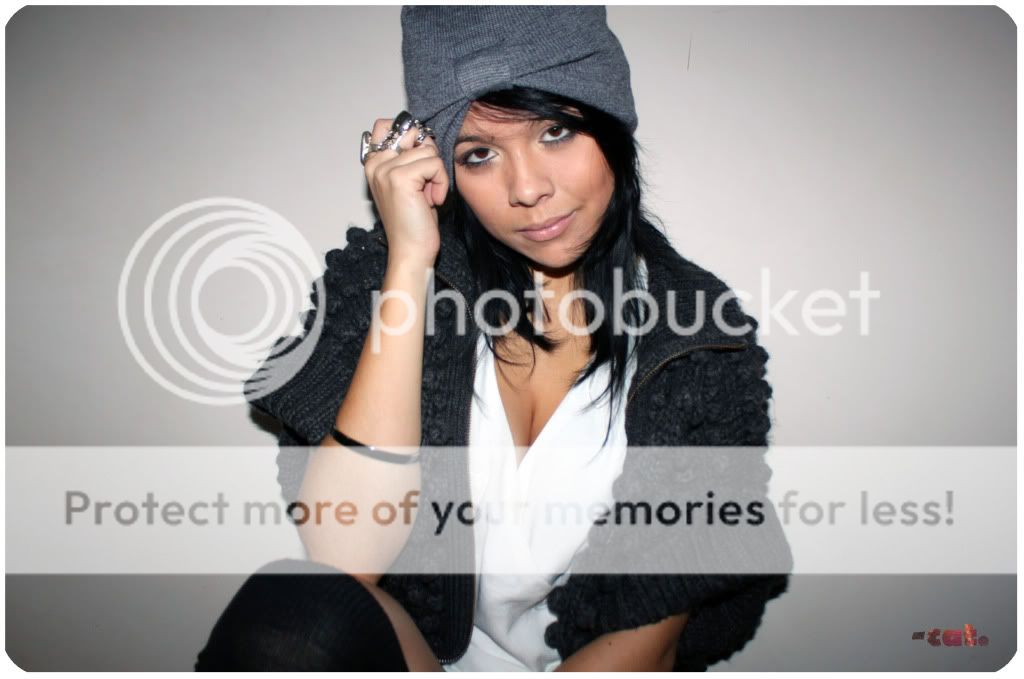 Sweater: Witchery
Shorts: LUCETTE
Shoes: ASOS
Turban Beanie: Mimco
Studded Clutch: Topshop
So if you have seen "The Other Guys", my title will make sense to you… if you haven't, you probably should, as long as you like Will Ferrell movies. We had actually planned to see "Despicable Me" in 3D but when we got there (40 minutes early) it was already sold out =( I had my 3D glasses ready to go in my bag and everything! The Other Guys was a satisfactory substitution though, it tickled my funny bone.
So the weather took a turn for the worst, and it's been overcast or raining for the last 3 days, not ideal conditions for outfit photography. But it made me realise how much I love the in-between seasons and the clothing that goes with it. I'm a big fan of contradictory pieces, like summer cuts in winter fabrics or vice versa. That probably explains why I love this giant, thick, chunky alpaca wool sweater, even if it has short sleeves and seems totally impractical. Other contradictory clothing items I love are leather shorts and oversized sheer sweaters. Same goes to ankle boots, perfect for in between seasons!
A bonus photo, my dog, who regularly takes interest when I'm taking my outfit photos (he's attracted to any thing that flashes or has a reflection), wondered into one of my shots. He's not the most photographic dog... Looks a lil' crazy most of the time =) but I love him!