It's no secret that the leather skirt has and forever will overcome the "trend" title and is instead considered a timeless wardrobe staple. And what has emerged recently (although definitely not for the first time) as an edgy twist on the classic leather skirt is the incorporation of pleats. Think school girl meets 60's poodle skirt meets grannie's classic twin set... and then throw in a little bondage. I don't think I could think of anything more perfect.
So here follows some blogger inspiration, some designer inspiration and finally some (somewhat) affordable styles you can take home! Enjoy =)
These looks come well known and admired fashion bloggers:
Late Afternoon
,
Mayo Wo
and
Goldstaneh
. All are wearing the coveted Zara leather pleated skirt.
Designer inspired looks by Valentino and Pringle of Scotland.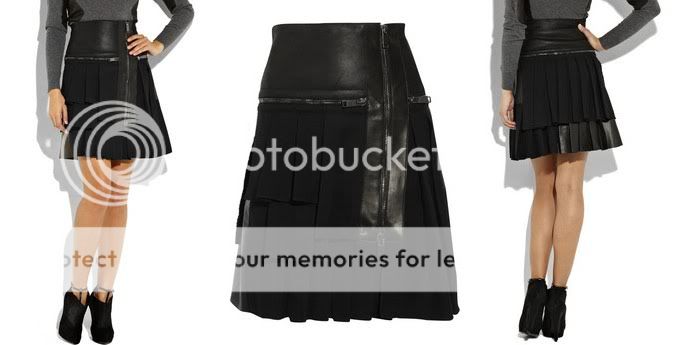 Finally, a collection of pleated leather skirts for your shopping pleasure...