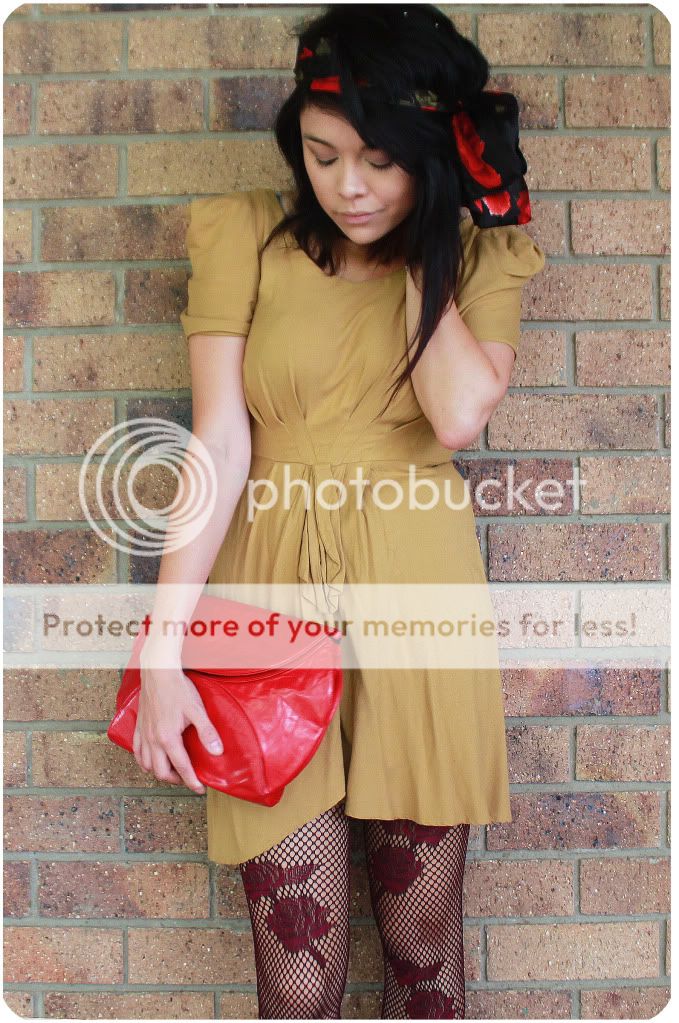 Dress: ASOS Bag, Scarf: Vintage Tights: Ebay Shoes: Thrifted (Pierre Fontaine)
Sorry for the lack of outfit posts. Last week was hectic and I'm starting to finally wind down and take it easy. Which also included taking a couple of days off from blogging and outfit posting to just laze in my trackies watching movies =)
I've been seeing a lot of mustard and ketchup outfits around recently, so I was inspired to pull together this.
This dress is one of the few things in my wardrobe that I have never gotten sick of. It's starting to get a bit old and tatty, and doesn't sit quite as well anymore, which is a bit sad! This is the first time I've worn these tights, I absolutely love them! I got another pair in a different colour which I will have to features soon. These shoes were an absolute steal, I found them at a thrift store for $3 and they were brand new and fit me perfectly… it was fate!
Nothing exciting to report, just running errands and doing some sneaky shopping today. My spending has gotten terrible. I think rectifying that will be my first new years resolution!